Post-activation
Observation.
To produce sharp surface, we have to activate density into alpha
after
interpolation.

Proof. Post-activation can be arbitrarily close to a surface beyond linear. Detail in paper.
Toy example 1.
Fitting a surface with a single 2D grid cell.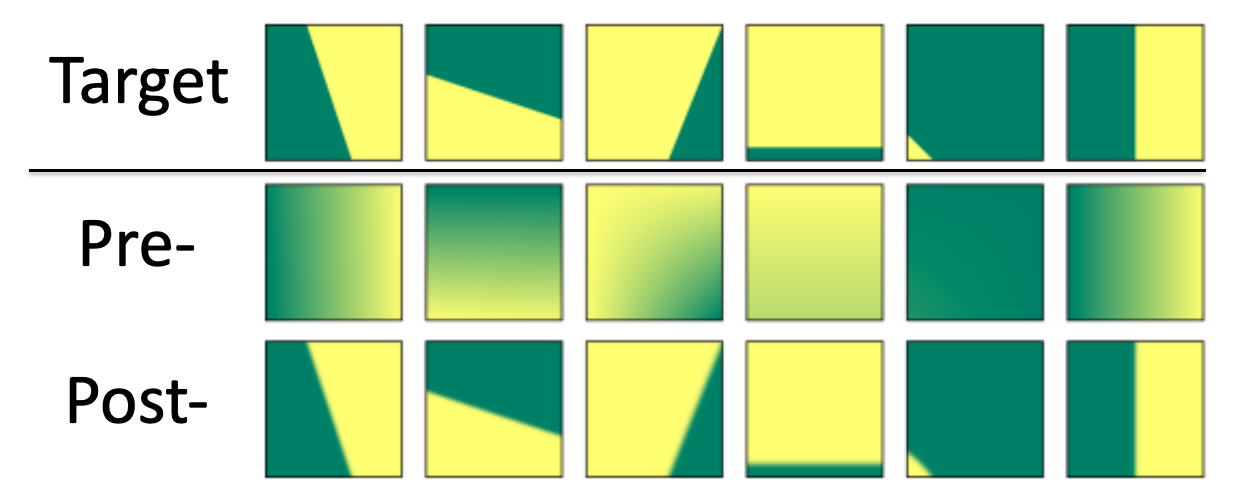 Toy example 2.
Fitting a binary (occupancy) image with a 2D grid.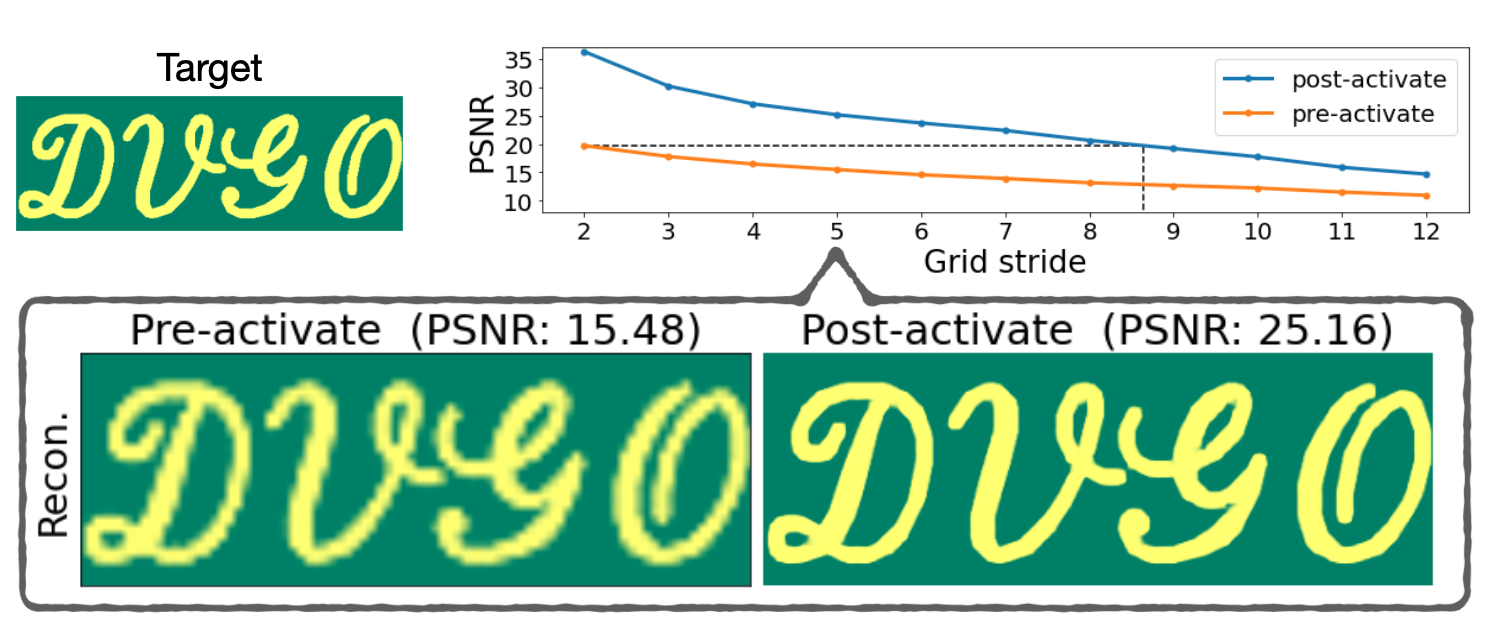 Ablation study. Up to 2.88 PSNR difference for novel-view synthesis.
Low-density initialization
Observation. The initial alpha values (activated from the volume densities) should be close to 0. We introduce a hyperparameter alpha-init to control it.
Ablation study.
The
alpha-init
should be small enough to achieve good quality and avoid
floater
.

Caveat. We empirically find that the qualities and the training times are sensitive to the alpha-init. We set alpha-init to 3 different values for bounded, unbounded inward-facing, and forward-facining datasets respectively. You may want to try a few different values for new datasets.
🤔 It seems that the explicit (grid-based) representation needs careful regularizations, while the implicit (MLP network) doesn't. We still don't know the root cause for this empirical finding at this moment.
Citation
@inproceedings{SunSC22,
  author    = {Cheng Sun and Min Sun and Hwann{-}Tzong Chen},
  title     = {Direct Voxel Grid Optimization: Super-fast Convergence for Radiance Fields Reconstruction},
  booktitle = {CVPR},
  year      = {2022},
}